15. Chest Tightening
When you have poor blood circulation, your heart doesn't get as much blood flow as it normally would. This can result in a tight feeling in the chest, almost as though there is increased pressure in the chest area. This is called angina. While the pressure and pain will randomly come and go, it is a sure sign that your circulatory system isn't functioning at its best.
How To Improve Poor Blood Circulation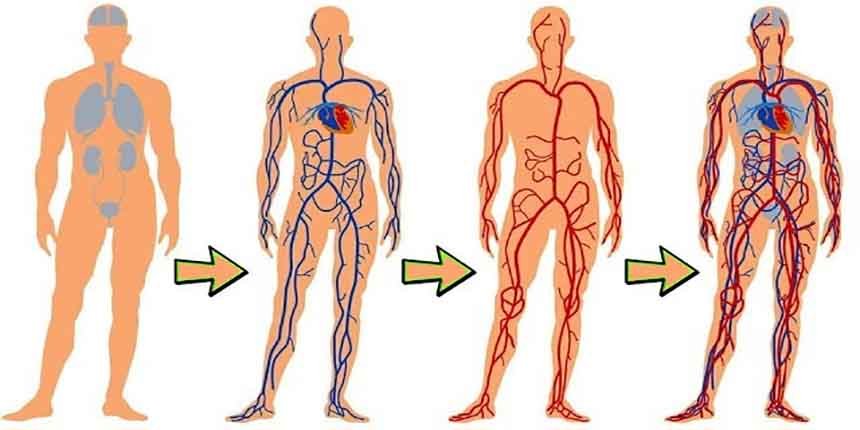 There are many different ways you can improve poor blood circulation. As with most health ailments, turning to food, herbs, and other plants as a means to heal the body is what I most often recommend.
If you want to improve blood circulation, you need to focus on medicinal foods that help foster a strong heart, healthy blood vessels, and blood with an optimal level of thickness. On the flip side, you should also reduce the consumption of foods that contribute to poor blood circulation. There are also a few other lifestyle changes you could make to ensure your blood levels are healthy and strong.
Start Consuming More of The Following:
Blood circulation can be improved with the help of some superfoods mentioned below.
1. Cold-Pressed Juice
Freshly pressed juice is one of the useful drinks to improve blood circulation. Green and beetroot juices are the key to rejuvenate your blood quickly. Alkalizing minerals are provided to your body through juices that neutralize free radicals in our bodies.
2. Citrus Fruit
Oranges, lemons, lime, and grapefruit, are all full of vitamin C, which acts as a blood thinner and makes the capillary walls stronger. Citrus fruits also stop the unwanted adhesion of white blood cells to damaged arteries, which are known to be a common cause of poor blood circulation.